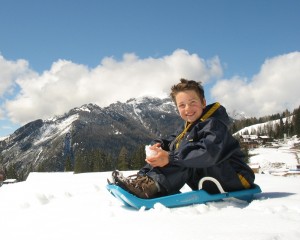 I've often thought that life doesn't give us enough chances for a fresh start, chances to reinvent ourselves, to figure out what really matters to us and to act on it.  September 7th, 2006 —that unspeakably sad and brutal day— turned out also, with the bitterest of ironies, to be one of those chances.  And I like to think that, painful as it was, Lio and I grabbed hold of that chance, wrestled with it, tamed it and made it into something good, something worthy of his mother Sasha.
Next week, I think, is another opportunity for a fresh start.  A chance to draw a line under something, but also the beginning of something new.   My book, After the Crash, which charts Lio's incredible recovery and how we rebuilt our lives, will be published with much ceremony and publicity by Mainstream/Random House in the UK (my Facebook and Twitter accounts are quivering in anticipation).  It will likely have its US release sometime next year, but you can have it delivered wherever you are from next week.
Lio and I still have a ways to go.  For better or for worse there will be more surgery and more therapy in his future.  But the most difficult patch is certainly behind him and I'm confident there is nothing he can't tackle.  While Lio and his strength and determination have certainly been the most important part of his astonishing story, of his breathtaking journey, it didn't happen without the help of our friends.  For that we will always be grateful.
Love & Love,
Martin (& Lio)