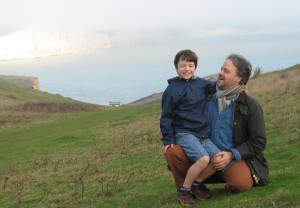 Dear everyone,
Lio continues to amaze thanks in no small part to the kindness and support you've sent our way over the past four years.  I will always be grateful to you.
I like to think the story of Lio's inspiring recovery has also brought you some measure of good feeling.  Lio and I are extremely pleased to announce that this story, and the story of how we rebuilt our lives, will soon be published as book called After the Crash.  It is set to come out in May 2012 as the lead title by Mainstream Publishing (a part of Random House).
Please look out for it.
Love & love,
Martin & Lio